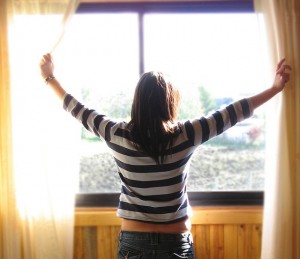 Eliminating low confidence.
Most people have experienced times where we genuinely feel more confident than others, but now and then a nasty encounter can knock our confidence and keep it low. Having low self-confidence may mean it is difficult to speak in public, manage stressful scenarios or even attend social events. Usually low confidence can be brought on by having a low self-esteem, and people may evaluate themselves in a negative way; it is typically focused on their physical appearance.
Outward signs of low self-confidence include appearing shy, uneasy or socially withdrawn, especially in confrontational or stressful circumstances.
The essential thing to remember is that individuals are not born with low self-confidence. It is a learned response which is usually the result of a bitter disappointment or failure, bullying, or a lot of critical parenting.
Regretfully, if left untreated, low self-confidence can result in further problems, such as social anxiety, depression, anxiousness and stress. This is why it's highly recommended to seek help promptly if your self-confidence is knocked for a long period of time, as negative thinking patterns can quickly build and get out of hand. Left untreated, low self-confidence can have a knock-on effect and spread to all areas of life, from our capability to maintain a job to our ability to maintain supportive relationships.

Thankfully, low self-confidence can more often than not be easily reversed in a relatively short time. Low self-confidence is usually due to inappropriate thought processes about themselves. By addressing the inappropriate behaviours, the low confidence can be treated quickly and effectively and individuals will frequently see the results rapidly. Increased levels of confidence are noticeable in a good number of areas, such as our performance in front of others and lastly our interactions with the men and women around us.
Perhaps the best treatments for low self-confidence is hypnotherapy, as it deals with the underlying components causing continual low self-confidence. The hypnotherapist would seek out the root cause of the feelings of low self-confidence and solve whatever emerges.
Frequently, your hypnotherapist will probably seek to change your perceptions and free you from unhelpful thought processes so that you can begin to take up new, more helpful ways of thinking. Once the underlying problems are dealt with, a great many clients find it much easier to get back to a 'normal life'.
Sally Moore, a competent hypnotherapist and member of the National Council for Hypnotherapy (NCH) works at Sally Moore Hypnotherapy in Woodhall Spa and Lincoln, Lincolnshire.